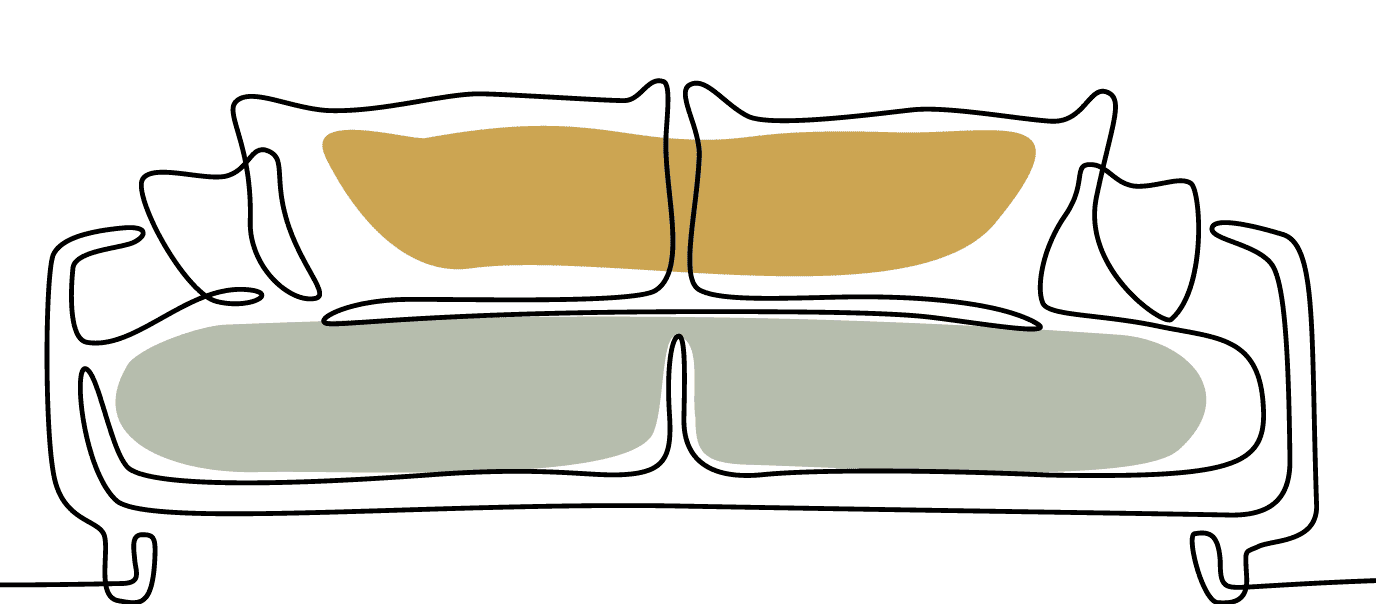 Individual and trade clients who choose Cush Living design services for their luxury exteriors benefit from our detailed design process. We specialize in custom outdoor furniture design, custom replacement cushions, outdoor space design, and much more. Here's what you can expect when you choose the Cush Living design team to transform your space.
Share Your Inspirations
We begin the design process by gathering information about your goals and personal style. Unsure about your style or the design possibilities? Just send us images of the area in question, along with images of the interior space and/or anything that captures the look you're trying to achieve.  And if you aren't sure of the desired look, we will discuss the possibilities and can explore options together as we discuss color and pattern direction and set specific goals for your one-on-one design consultation.
Design Consultations
Occurring in two phases, set two weeks apart, the initial design consultation will involve either Curated Fabrics or specific Design Services, depending on the package you've chosen. We will prepare and present mood boards and/or a curated fabric collection based on the information gathered at our initial discussion. From there, we will prepare a variety of options & configurations using digital renderings, to showcase your chosen furniture, pillows or cushion designs for your review and selection.
Production and Support
We pride ourselves that all of our products are made in the USA.  With a 30,000 sq ft manufacturing facility, located in Dallas, Tx, we have one of the largest production capacities in North Texas that supports our residential, hospitality and high volume contract clients.  The bulk of our materials are domestically sourced, and with one of the largest performance fabric libraries in the metroplex, you are guaranteed to find solutions that meet your design goals, while staying on budget!
Whether near or far, we will do our best to assist in the transition of your space.  For local clients, we provide complimentary removal of items being replaced and provide white glove delivery/install for any new products.
With our concierge service, you will be given a direct line to access your designer 24/7 for any questions or concerns throughout the process.
Bringing Your Design Dreams to Life since 1988
Cush Living designers combine unique, high-quality materials for luxurious outdoor environments. Want to know more about our design process? Check out our infographic, which offers additional details about custom outdoor furniture and our design consultation process, services, lead times, and much more.

Recent Comments
No comments to show.