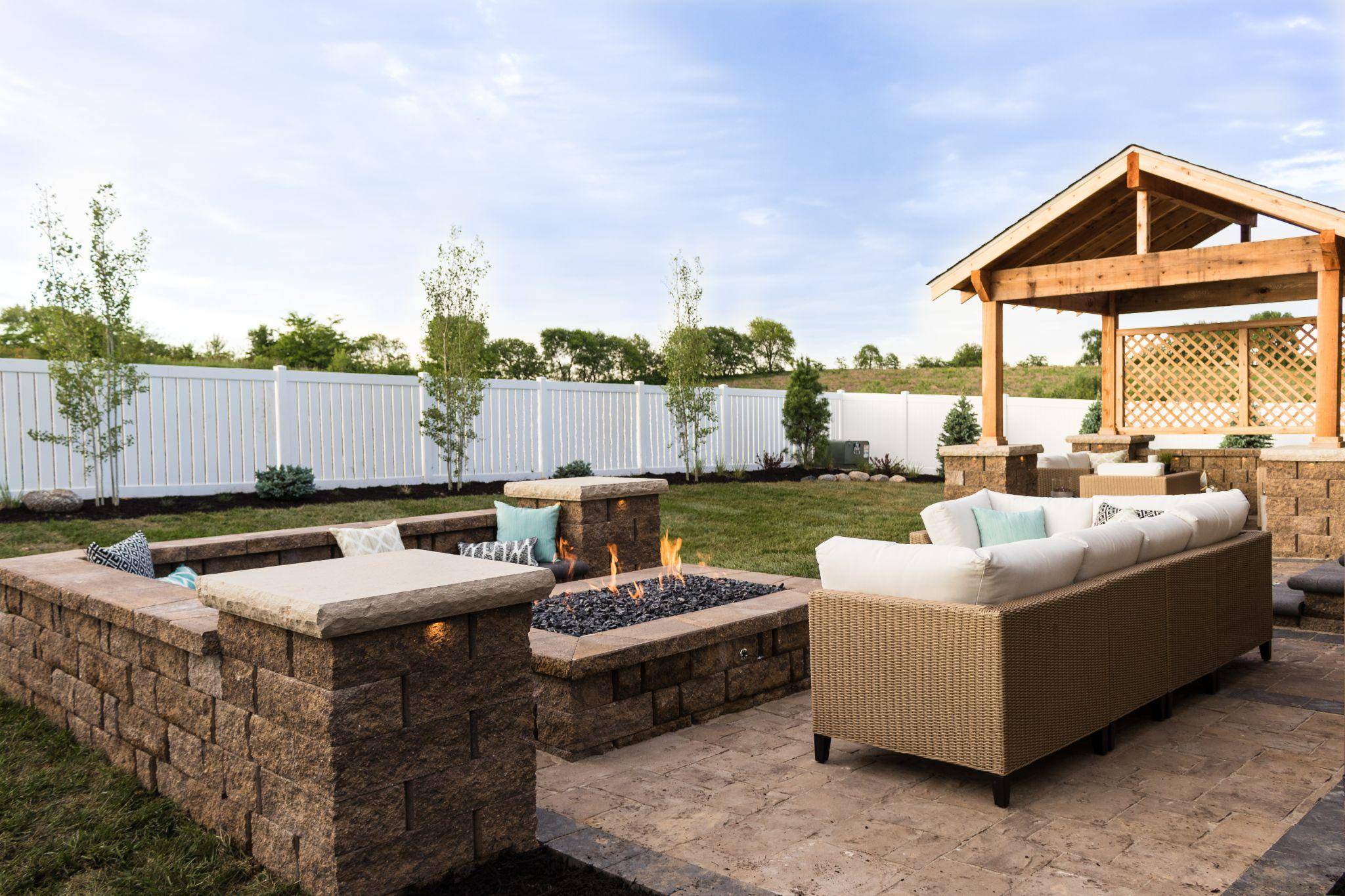 Summer may be in the rearview mirror, but there's no doubt that this year had some terrific must-have items. Here's a recap of this year's best outdoor design ideas to put in your inspiration collection for next summer.
Upholstered Outdoor Furniture
This summer, homeowners were looking for quality, choosing outdoor furniture that looked as lovely indoors as it did out and that could handle years of enjoyment. That meant taking the time to choose fabrics that were durable as well as water- and stain-resistant.
Furniture that stayed outside this summer also had to be protected from mold and mildew and remain as bright and brilliant at the end of summer as the first day it was purchased.
Cush Living's custom outdoor cushion creations combine durable outdoor performance fabrics with stunning designs that completely transform your outdoor and indoor space. Call 214-557-8978 to begin your design consultation.
All Fired Up
The outdoor fire was a huge outdoor furniture trend in 2022 and, thanks to some modern trends, hanging out in the backyard at night never looked so good. This summer was all about being cozy and comfy, no matter the temperature.
Chilly evenings and outdoor heaters were the perfect pairing. For that beautiful flame focal point without the heat, the fire table was a top choice. The smokeless fire pit offered all of the warmth, flame, and comfort of the traditional fire pit, but without the smoke or ash. The portable versions were big hits at many campsites this summer.
Growing Your Own
Gardens were a big hit for many this summer. Not only is having a garden a great teaching tool for the whole family, but there's just something so satisfying about self-sufficiency. Plus, what could have been better than not having to go farther than your own backyard for those herbs and veggies you needed for a summer meal?
Gardeners in 2022 were making the most of whatever space they had. Apartment dwellers grew window and container gardens, while those with more space chose traditional garden plots. Creatives went wild with vertical gardens installed on fences or stand-alone structures, and pallets made the perfect—and easy—way to use vertical space without tons of work.
Planting for privacy was also huge in 2022; many garden centers were buzzing with homeowners hunting for tall grasses, bushes, and trees to plant around their property borders.
Multi-Use Spaces
Working from home became much more stylish this summer with the multi-use space. Few beautiful landscape designs went completely unused; setting up a simple desk with an umbrella in the middle of the flower garden was and is a great way to be outdoors in nature's healing sights and sounds.
Garden sheds became another ideal spot for relaxation and work time. Simple stools and folding shelves were easy-to-relocate items that transitioned from work to play and back again. Another way many switched up their outdoor spaces was with outdoor movie nights. A favorite flick, projector, and a bedsheet were all it took to enjoy some quality time with family and friends.
Summer Staycation
Another part of making the most of backyard spaces was to turn them into at-home escapes. Statues, water fountains, and lounge chairs helped outdoor spaces to achieve resort status. Pools and spas, along with outdoor speakers, became new backyard additions that made for many extended outdoor stays late into the night—and the beauty of it all? No packing or plane ticket required!
Inside, Out
Many kitchens made their way outdoors this year. Whether it was purchasing a barbecue and outdoor dining furniture or going all-out with a full kitchen complete with stove, pizza oven, sink, and cabinets, cooking outdoors meant that even more time could be spent in the fresh air.
The outdoor living room was another popular summer 2022 favorite. Some went all-out and created separate and dedicated rooms, while others transformed their existing back decks with a fresh coat of paint, outdoor seating, and potted plants.
Modern outdoor spaces could be seen in every style this summer. Breezy boho items like hanging chairs, floor cushions, and hammocks were all the rage. Interior furniture looks were also incredibly popular, with many outdoor rooms featuring bistro and egg chairs, as well as woven textures for floor coverings and furniture alike.
Beautiful Fabrics
Beautiful fabrics made a grand entrance into outdoor spaces this summer. Underfoot, fabrics added intrigue in many ways. Floor cushions and pillows added pops of color and pattern, as did outdoor privacy fencing and flower pots.
Outdoor performance fabrics are experts at repelling stains and spills, making them the ideal choice for indoor spaces shared with children or pets.
Cush Living's outdoor performance fabrics provide superior durability, colorfastness, and several other beneficial properties. This makes our products ideal, whether you plan to put them into your outdoor space, use them indoors, or both.
We specialize in solutions for outdoor furniture, replacement cushions, luxury pillow designs, complete outdoor spaces, and much more. We work with private labels, hospitality companies, and residential clients across the USA to create unique and beautiful environments.
Elevating the Outdoor Experience, One Space at a Time
Summer 2022 certainly was the year for innovation, comfort, and getting outside to enjoy nature for as long as possible. If the above backyard and patio ideas have you thinking about creating or improving one or more outdoor spaces for next summer, Cush Living can help make your dreams a reality!
The easiest way to bring your old outdoor furniture to life is to share it with the Cush Living design team. They will work with you every step of the way to create the best outdoor cushions that perfectly reflect your space and style.
Take your outdoor space to an entirely new level next summer. Get in touch with the Cush Living design team about crafting your custom cushions by visiting us online or calling 214-557-8978.
Recent Comments
No comments to show.