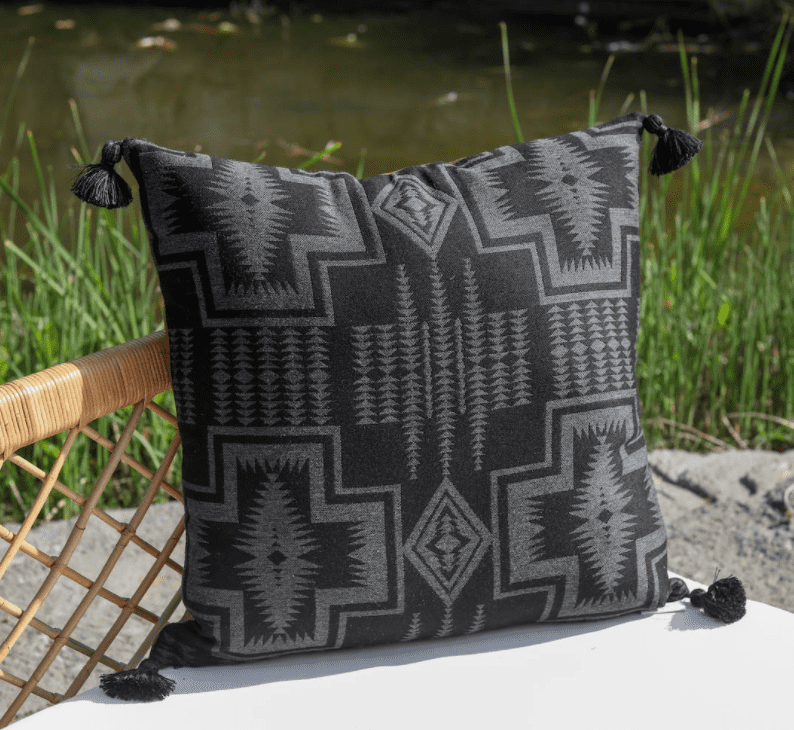 Not all fabrics are created equal, and solution-dyed acrylic is a top performer for all kinds of uses. Not convinced? Here's why it's such an effective choice for outdoor applications and much more.
What Is Solution-Dyed Acrylic Fabric?
Acrylic fabric is a strong, durable material woven from synthetic acrylic fiber. The fiber is made by creating a synthetic polymer called polyacrylonitrile, which is then spun into a long, solid acrylic fiber.
Solution dyeing is a specialized method of dyeing synthetic fabrics that adds the color at the beginning of the manufacturing process. Instead of making a colorless material and soaking it in the dye, color pigments are added to the liquid acrylic material before it is spun into a richly colored fiber. This means the color is a built-in part of solution-dyed fabrics.
A Versatile Fabric for a Variety of Uses
Acrylic fabric is beneficial for a wide range of uses and industries. Because of its unique properties, it's especially valuable for "heavy-duty" purposes that require a truly resilient material.
Some common uses for solution-dyed acrylic include:
Outdoor furniture and decor: lounge chairs, seat cushions, umbrellas, awnings
Healthcare: blankets, clothing, and other textiles (sanitized with heavy washing and harsh detergents)
Hospitality: hotel bedding, lobby furniture
Food service: tablecloths, napkins, aprons, chair cushions
The Unique Benefits of Solution-Dyed Acrylic
There's no shortage of reasons why solution-dyed acrylic is a top choice in synthetic fabrics. The following are just a few of its many benefits.
Its Color Fastness Is Unmatched
Because the color is a characteristic of the solution-dyed fiber itself, it's highly fade resistant. There are no surface dyes to remove, and even repeated, heavy washing and scrubbing can't fade the pigment. It's also extremely UV resistant, making it an ideal outdoor fabric. The material can withstand the sun's UV radiation for a long period of time without bleaching.
It's Resistant to Stains, Mildew, Insects, and More
Solution-dyed acrylic fabric is water repellent and strongly resists staining from dirt and spills. The solid acrylic material is extremely tough to penetrate, which is a big reason solution dyeing is done before the fiber is spun. This makes it difficult for even the most potent types of stains to take hold.
Issues like mildew and insects affect natural fabric because, for them, it's food. Acrylic is a synthetic material that's not edible or digestible to these pests. Acrylic cushions simply aren't on the menu, making them inherently bug and mold resistant.
It's Easy to Clean, Even Harshly
Solution-dyed acrylic is easy and safe to wash by hand or by machine. As a waterproof fabric that doesn't hold moisture like natural fabrics, it dries quickly, too. It can also withstand regular, repeated washings with harsh chemicals, antimicrobial agents, and more. This is one of the reasons it's so perfect for healthcare settings.
It's Comfortable
Solution-dyed acrylic fabric is sometimes called "synthetic wool," but it has a softer feel and is much more lightweight and breathable. It traps warmth nicely like wool, but it's not scratchy or stifling against the skin.
When It Comes to Durability Outdoors, There's No Contest
If you want outdoor cushions that stay clean, colorful, and comfortable with minimal effort, solution-dyed acrylic is the cream of the crop. With luxurious custom cushions from Cush Living, you can be sure you're getting a lasting product and a great return on investment. Explore our collection and lookbooks for inspiration; when you're ready, we can bring your furniture vision to life.
Recent Comments
No comments to show.