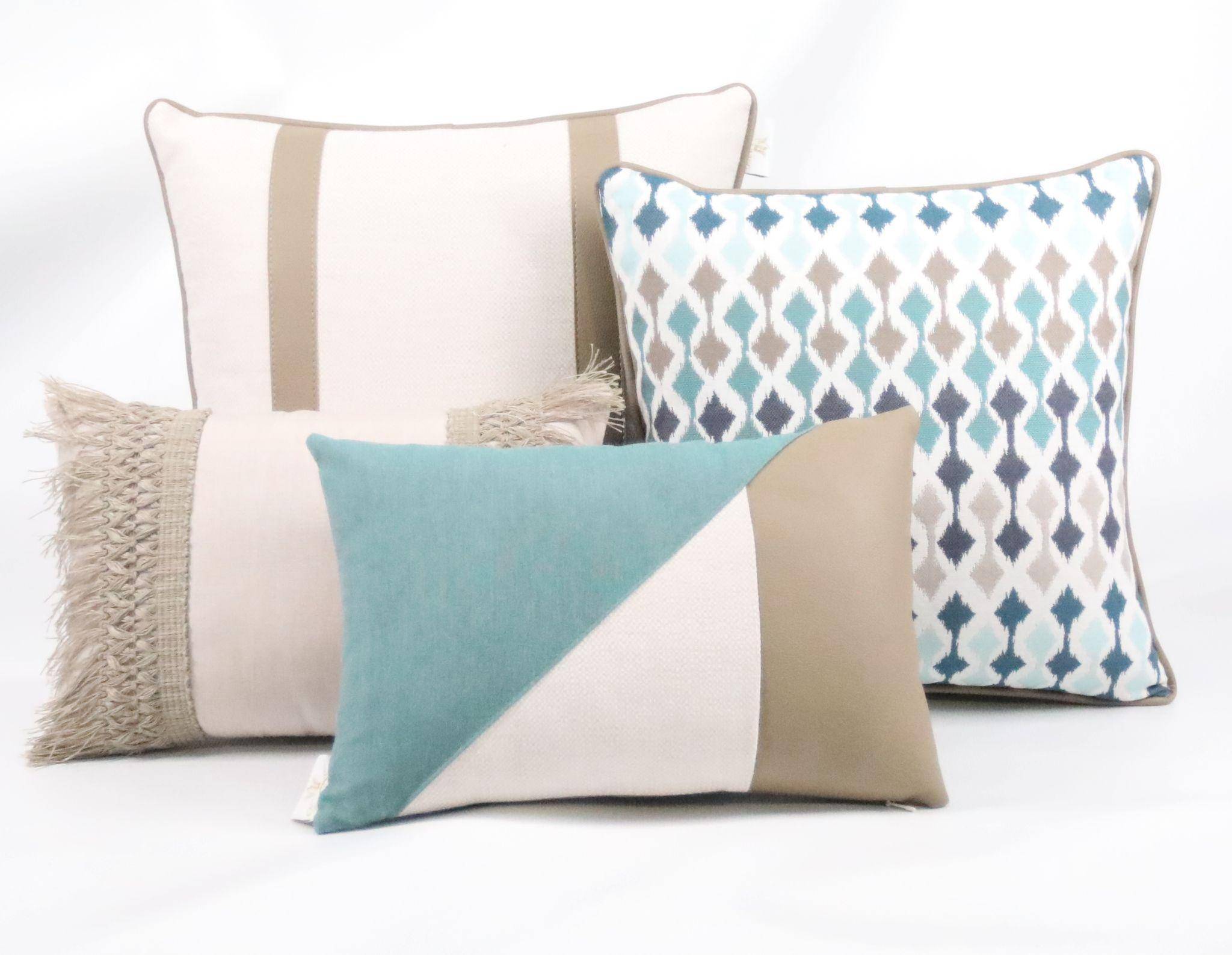 From fabric selection to furniture placement, designing an outdoor space can be a fun and exciting project. It can also be frustrating. Especially if you've searched high and low for outdoor fabrics that really speak to you, only to turn up empty handed.
The reality is that most retailers today produce what the average consumer wants, not necessarily what you want. For something exclusive—a style that truly reflects your personality—custom is the way to go.
Here are a few reasons to invest in custom outdoor pillows and cushions for your alfresco sanctuary.
You get your own personal designer.
There's nothing better than feeling heard. That's the magic of working with a designer. You get to share what inspires you and reap the benefits of the designer's knowledge and experience.
A good designer will work closely with you to discover what you love. They'll use that information to come up with a variety of options that speak to your taste and preferences until you find something perfect.  
Choice, choice, and more choice.
So often we design a space around existing furniture and fabrics. Why not customize your furniture to suit the space?
Established design companies will offer hundreds or even thousands of furniture fabric options. They'll also counsel you on mixing and matching patterns, colors, and textures to elevate your outdoor space and help you achieve just the right look.
Quality products save money in the long run.
As a general rule, handcrafted pieces are made with higher quality materials. After all, artisanship is part of the process of custom design.
When you opt for custom outdoor cushions and throw pillows, you have a say in what materials go into the final product.
A good designer will work exclusively with trusted brands that consistently put out high-quality outdoor performance fabrics that are durable and resilient. The upfront cost of custom pieces may be a little higher, but they'll last longer overall, ultimately delivering a better return on your investment.
You know where the products are coming from.
With so many imports coming in from overseas, it's hard to know about the quality of the products you're getting. How were they made? Who made them? And do they contain potentially harmful chemicals that could linger for months or even years?
Working with a custom designer puts you in control.
When you choose a company that sources most or all of its materials domestically—like Cush Living—you can feel confident that the products you're buying meet basic standards of quality and safety. And you'll be supporting workers at home to boot.
Why Work with Cush Living?
Cush Living creates bespoke designs for homes, hospitality businesses, and private-label brands. We believe your outdoor space should look and feel as sumptuous as the inside of your home or commercial space.
It's why we're hyperfocused on quality and excellence in our designs. And it's why we only use the best materials and fabrics from trusted brands.
Our talented design team creates elevated outdoor experiences to help you live your best life outdoors. Learn more about us and give us a ring at 214-557-8978 to set up a consultation.
Recent Comments
No comments to show.